To get you the basics on Neuro Linguistic Programming (NLP), I've interviewed NLP Trainer and The Coach Guardian Monthly Columnist, Steve McVey, from the iNLP Center.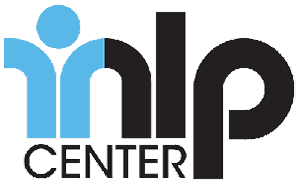 I first became involved with the iNLP Center back in 2017.
I can't remember how our paths first crossed, but, iNLP founder, Mike Budrant and I instantly hit it off. I did one of their online courses, the Aha Solution, which was excellent – I've written an article about it here.
I also interviewed Mike in my podcast for Coaches, Coach Pep Talk.
When it came time to talk NLP in The Coach Guardian, of course I reached out to Mike for advice. Steve was top of his list!
Thank you so much Steve for introducing us to NLP as a tool for transformation.
Here's Steve with the answers to all the questions I wanted to ask him:
NLP was founded in 1976 by John Grinder and Richard Bandler in Santa Cruz. Since its creation, it has been added to and further developed by a wide range of people.
What is it that makes NLP so amazingly transformational?
Neuro Linguistic Programming has such a wide and diverse application to any field of human endeavour. Essentially, NLP enhances our control over the management of our internal state. Through the application of a powerful set of models, NLP empowers us to stay resourceful in situations we would normally consider to be stressful. NLP is useful in both personal and professional contexts. The cornerstone of NLP is the increased behavioural flexibility we can access in difficult situations.
What type of client or presenting problem is NLP perfect for?
NLP has a wide-reaching scope, providing processes for transformation, regardless of who you are or what it is you do. NLP can help you do what you do, more efficiently. NLP is observed in many fields including business, sports, art, health, marketing, education, politics and personal development. Life Coaching is a field that benefits greatly from NLP. Wherever there are people doing things, NLP can help.
Specifically, conflict resolution, negotiation, training, sales, career change or promotion, personal issues including shifting limiting beliefs about potential, transforming unhelpful thoughts, behaviours and emotional responses. NLP techniques are also applied to help manage memories and mental images that are considered distressing.
NLP should not be considered a substitute for medication and people who are receiving prescription medication should consult with their medical practitioner before stopping treatments.
How easy/hard has it been to create a business from NLP?
This is a hard question to answer. Success in business requires many skills beyond NLP. Focussing on using NLP as a Practitioner or as an NLP coach, several factors should be considered.
Given the amazingly broad application of NLP, deciding on your niche is essential. The temptation to provide services for everyone and everything must be avoided. This will have flow on efficiency for marketing and sales.
Working as a training organisation is another way to build a career in the field of NLP.
In both cases, credibility and reputation are vital to your success as well as a sound and scalable business model.
Receiving training from skilled trainers from a respected organisation should be your first step.
Like many industries, there is a lot of competition out there. No matter how wonderful and skilled you are, people have to be able to find you. If you don't know how to set up a business, invest in someone who does, to help you.
For every NLP practitioner, Life Coach or Training Company that is successful, there are many going hungry.
What type of person should seriously consider training in NLP?
There are many qualities that make up a great NLP Coach and you should carefully consider them if you are considering pursuing a career in this field.
First of all, you should have a passion for helping others. With your heart and mind in the right place the other qualities are more likely to align.
You should possess a drive for personal development in both your clients and yourself. After all, change is at the core of this work. A highly effective coach should be able to suspend judgement to truly be present for their clients.
Other qualities include honesty, patience, ethics, confidentiality and focus. This is a very short list but it should give you a clearer picture of whether this field is suitable for you.
NLP Coaches come from a wide range of backgrounds and experiences. Where there are people doing things, there are coaches providing support. I highly recommend getting some formal, accredited training before launching your Coaching Practice.
Is there an NLP certification?
Yes. Many options for certification exist in the field of NLP. Some are much better than others. NLP Practitioner, NLP Master Practitioner, NLP Trainer and NLP Life Coach certifications are some you will see advertised. Then of course, there are the specialty certifications that can be added to your base qualification. NLP in Sales, Life Purpose Coaching, Inner Dynamics, Mindfulness and even Clergy Coaching.
When considering NLP certification, do your research carefully. How long has the company been operating? What content are they offering? How are the programs delivered? What support will you be offered? Do you have real trainers that you can interact with or is it just some reading on a web page? Does the training institute have any accreditations from other organisations?
Each organisation will have reasons why they are the best and why others are not. Decide what you want to achieve and match your goals with the organisation's offerings.
How can people learn/study NLP?
Depending on your goals in studying NLP, the options for learning vary. If you are just interested in learning more about the topic, there are a multitude of books, articles and blogs that can provide information, with varying accuracy and application. The issue with learning this way is that you receive no feedback and are not held accountable for your efforts.
If you are wanting to move into working as a coach, practitioner or even a trainer, you will benefit from connecting to a 'live' training institute. There is plenty of debate currently about face to face or online learning of NLP. It is my opinion that good training is good training. It involves connecting to a trainer, practical activities and homework that should be reported on. In my 35 years of experience in the field of education and training, I have seen great success and also failure, in both methods. Actively engage with your chosen training group and ask as many questions as you need to, in order to assess their capacity to deliver the skills you want to receive.
How can someone experience an NLP session with you?
For information regarding training options, interested people can contact me directly via email, steve@inlpcenter.org or they can view the iNLP Center website at www.inlpcenter.org. If anyone wants to access my coaching services, they can email me directly.
iNLP Center was founded in 2011 It was the first training center to successfully bring neuro-linguistic programming to the online format. Through its unique combination of blended, self-paced learning and challenging offline activities, iNLP Center has the formula for an effective, yet affordable training program.
With a combined 127 years in life coaching, NLP, and personal development experience, our staff is committed to providing you the guidance and opportunity to learn this skill. Once enrolled, you'll have training and support for life. We're real people who care about your needs and goals.
iNLP Center has grown into an international training center, with students from over 70 countries. Our student body is diverse in culture and experience. They learn not just from us, but from each other. Our customized training format allows our students the ability to connect with fellow students all over the world, accessing unlimited practice partners and networking connections.
This article will give you more information about the iNLP Certification Programs at the iNLP Center.
Where can people find other NLP practitioners?
An internet search will provide an expansive list of NLP based practitioners. A better way to find competent personnel is via searching the International NLP Association (INA) website www.internationalnlpassociation.org.
The INA is the premier accrediting board for NLP Practitioners, Trainers and Coaches.
Is NLP a tool you have in your coaching toolbelt?
Is it one you might like to add?
Do you have any NLP books, websites, case studies, schools you'd like to add into the mix?
Please leave a comment (and be sure to thank Steve for getting this conversation going!)
Sign up to get a weekly roundup of new articles